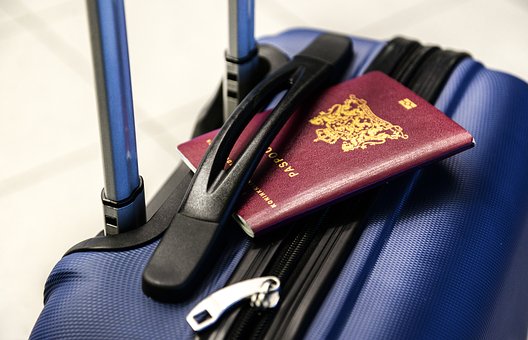 After 3 years of traveling around Europe, there are a few things that we've learned to always pack in our suitcase.  If you're traveling here for the first time, we've put your mind at ease and list exactly what to pack for Europe.  Make sure these 6 things are in your suitcase on each visit.
What to Pack for Europe:
1. Washcloths – Most European hotels and apartments don't provide washcloths. The exception is the UK where we've found them more often than not – but not always. My most recent hotel in London didn't have them, so it was a good thing I packed my own.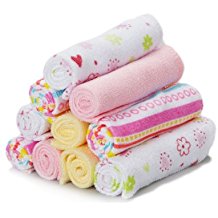 Baby washcloths are perfect for travel. They're thin so don't they take up a lot of space or weight plus they dry quickly. A package is also fairly inexpensive, so you can just throw them away if necessary.
2. Reusable shopping bag(s) that fits in your purse or backpack. You'll need these in grocery stores and markets. Otherwise you'll have to purchase a plastic one.  While the cost isn't huge, save $ and hassle by bringing your own.
Larger plastic bags with the city name and icons make great gifts or souvenirs but aren't practical for carrying around all day –  unless you've been doing a lot of shopping 🙂 We like bags similar to these foldable shopping bags. If you forget, you can usually pick one up at a store such as Monoprix at checkout.
3. Adaptors are a must and will cost you more money at your destination than if you order online prior to leaving home. It also saves time and hassle not having to stop in a store to purchase an adapter or two.
I prefer adaptors that can converted for the different plugs of several countries. For instance, the UK and Italy need different adaptors. We travel with two types, a universal adaptor and a 4-port USB adaptor for our electronics such as phones and iPads.
4. Keychain flash light or other small flashlights are perfect for traveling. Use them to help insert a key into the door of your rental at night or to find something when everyone else is asleep in the hotel room.
We've also found flashlights to be great for the kids. Particularly when looking for the bathroom at night. We stayed in one apartment where the kids had to step down from their bedroom, walk to the kitchen, step down again, take 2 steps and step up to the bathroom. Only to have to step down and back up before getting to the toilet. Not easy when it's dark and you're unfamiliar with the layout!! Sometimes keeping a light on isn't practical and can be too bright for sleeping.
5. Travel cork screw – Open a bottle of wine anywhere. Drink your own bottle at the hotel, be prepared for a picnic lunch or even at the apartment rental where you've searched every drawer and still can't find a wine opener. It even happened to us in France of all places!
6. Stain wipes or travel detergent are also handy. It's pretty inevitable something will get on your clothes during the trip. Ever heard the saying "I've never eaten a meal I haven't worn". Maybe not because I just made it up. But you get the point. Even more true with kids (and my husband). And you don't want that stain to set for a week before you try to clean it. I always have Shout wipes in my purse, in our backpack and extra's in the suitcase.
I also suggest reading our guide to managing money in Europe.  We put together a list of tips and tricks for using foreign currency & saving money.
Also a good idea to have:
:: Wet ones and/or hand sanitizer – I carry both and use them constantly.
:: Tissues packets – sometimes you need to blow your nose or have your own toilet paper handy.
:: Hanging toiletry bag – solves the problem of limited counter space in the bathroom. I LOVE mine and can't believe I waited so long to purchase one.
:: Plastic silverware – I can't say how many times I've needed a knife or spoon in a hotel room or on the train. Cutting a baguette, maybe we brought dessert back to the hotel room….
:: Compact umbrella or lightweight raincoat – You don't want to be soaked trying to explore.
:: Baggies – We always keep quart and gallon size bags in the front of our suitcases. They're great for multiple uses.
:: Ice cube trays – If you've ever traveled to Europe, you'll know ice really isn't a big thing.  Even if you're out to eat, you may only get a cube or two in your drink. Generally, apartments won't have ice makers or trays either.
Any other ideas on what to pack for Europe?